Recruiter Testimonials
Wipro technologies
Thanks for all support and cooperation extended. It's a beautiful campus with wonderful staff and faculty members. The energy of volunteers is also remarkable. Wish you a very best!!
HCL
Excellent infrastructure, overall very disciplined crowd. A very much competent team that manages all kind of events smoothly. Students' technical compatibility and energy is amazing. Best wishes.
Byju's
It has been pleasure interacting with faculty, HOD's and staff. The campus facility and the opportunities provided to students are immense. Thanks for the warm hospitality extended.
TCS
Great in hospitality, students' quality is very good; they are very professional in approach. I strongly believe with such strong values, ethics and professionalism involved, this college will go much higher. Good Luck.
Infosys Technologies Ltd
We are very satisfied with the technical competency level of students and the support extended to us by the management of the institute.
Tech Mahindra
Looking forward to seeing the selected students, they will surely make KIT feel proud.

JustDial
The knowledge level of students is good. I am looking forward to visiting the college next recruitment cycle.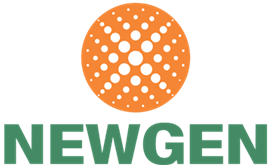 Newgen Software
The hospitality at the campus is good and a great team which handles the events so well. Students are also well equipped with technical skills.
Nucleus Software Pvt. Ltd.
It feels great to visit the campus of KIT, every time. Their team is so good. Students are knowledgeable as well. Kudos!
IDFC First Bank
A very good college to acquire fresh talent. The staff is good, and so are the students!
ICICI Bank