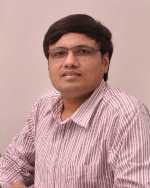 Anil Kr. Agarwal
B. Tech (IIT-K)
Secretary
All progressive organizations are an outcome of the dreams, ideas and creativity of its leaders. A group of engineers from IIT's got together and began a most ambitious programme of philanthropy. We established Indus Technical Education Society, a non profit making organization, and undertook the bold venture of performing service to society through non-government education system. Under the aegis of this society Kanpur Institute of Technology was born in the year 2004. It is fully approved by the state and central government agencies.
KIT has now evolved as a symbol of quality education dedicated to nurture the talents and aspirations of the bright youth of nation. With this spirit as the backdrop, the KANPUR INSTITUTE OF TECHNOLOGY (KIT) under the banner of ITES educational institutions is matured as nationally reputed hubs of technical education in Kanpur. Our students made us proud. I am grateful to the faculty, which ranks amongst the best, for synergising so brilliantly with our students. I wish success in their future endeavours. The highly qualified faculty and the state-of-art campus with well planned buildings, labs and workshops etc. have laid a sound foundation for quality technical education to young minds.
To provide overall development of our students, a training and placement department has been established. I hope that quality training through specialized personnel from corporate the faculty from our institutions shall result in good numbers of the student getting placed in renowned industries. Focused value-addition training in soft-skills shall develop confidence in our students making them better suited for the corporate. The academic ambience and the training modules followed by KIT shall make it amongst the top technical institutions affiliated to U.P.TECHNICAL UNIVERSITY.
On behalf of the entire KIT family, I welcome and thank you for imposing your faith in us to structure your career in Engineering, Computer Application, Business Administration and Pharmacy. We assure that you will be provided with effective technical training through reputed & experienced faculty supported by the state-of-art infrastructure which will enable you to be top technocrats & above all better human beings.
We at KIT work as a family unit and I most sincerely welcome you to our family and hope that your stay with us will be fruitful and memorable. Remember you have to perform your best in endeavour and be guided by the words of Thomas Jefferson " I find that the harder I work, the more luck I seem to have."