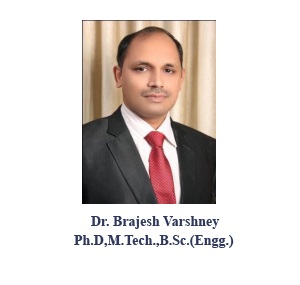 With the vision "To transform ignited minds into Technocrats and Managers, highly skilled with positive mind- set, responsive to the social needs, which respect human values and work as a cohesive team to contribute to the needs of the country and world at a large", Kanpur Institute of Technology (KIT) was conceived in the year 2004 by a group of engineers of Indian Institute Of Technology in order to provide world class education in many academic fields. KIT imparts education in Engineering Courses, Computer Application, Pharmacy and Business Management. Over the years, the institute has established itself as one of the top engineering institutes of Uttar Pradesh Technical University (UPTU) in northern India by bringing many laurels to the institute with the help of untiring efforts of dedicated and highly qualified management and faculty members. Academics is the core and purpose of any institute. The academics at KIT is oriented towards in educating mind of an individual with the systematic use of Knowledge, Innovation & Technology. Instilling the love of learning at young age is vital. Engaging the students in learning about their classmates from around the nation makes each shared story a teachable moment. Diversity and acceptance of the others is the norm at KIT.
The integrated set of academic processes on campus are aligned to develop world class technocrats so as to deliver best performance under diverse circumstances so as to evolve the overall thinking process to radically transform the organizations they shall work for by leveraging the human, technical and human skills acquired and nurtured on campus. All members of KIT collaborate to help our students gain the knowledge and the skills required to be successfully in our ever-changing world. Global awareness is "everyday" at KIT. Starting from admission, academics, trainings and placement, accounts, library, etc. all the processes at KIT are automated i.e. paperless work.
I take this opportunity to extent my heartiest welcome to all new students to achieve success in campus and ensure to my dear students that my hardworking and dedicated team of faculty/staff members will help you in fulfilling your dreams.