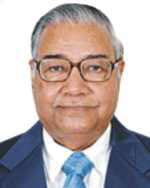 P.K.Jain
B.E Textile (Bhiwani), Gold Medalist
Chairman
With the advent of globalization and rapid advancement in economy, enormous opportunities have been thrown open at the doors of Indians. The Indian government also realized that there is going to be big demand for well qualified and highly component technical personnel in the nation as well as in other advanced countries of the world.
With this scenario in mind, we decided to set up a pharmacy college which could offer exceptional facilities comparable to World Class College. There were a large number of private engineering and Pharmacy colleges in South India, but very few in northern part of India. Also, the standard of teaching as well as the infrastructure, in many of these institutions, was not up to the mark, we ensured that the student in Kanpur Institute Of Technology and Kanpur Institute of Technology and Pharmacy receive the high quality education and training in congenial atmosphere.
We hope earnestly in that the aspirants of engineering, computer application, business administration and pharmacy will find here opportunities and after graduation would be the leaders in their respective field.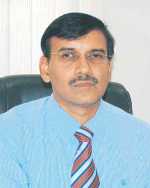 Vipul Jain
B. Tech (IIT-D), MBA (USA)
President
The journey which began in 2004 with the start of Kanpur Institute of Technology is now completing nineteen years. In between the institution became KIT Group of Institutions with start of Kanpur Institute of Technology and Pharmacy in 2009 which is also completing fourteen years. The vision of the promoters continues to be the establishment of the world class institution that is academically one of the best in the northern region.
Education is the need of the nation, and the number of colleges coming up every year ensures that opportunities for higher education keep on increasing. However, the dearth of quality institutions is still a reality. Despite Dr. A.P.J. Abdul Kalam Technical University, Lucknow becoming one of the largest in the country, it is trying valiantly to cope with the problems which come with mushrooming growth. Parents and students still have maximum faith in government colleges as their first choice despite the absence of key infrastructure. And it is the very excellence of the student base which works in their favour. However, private institutions have also been differentiated by older and newer institutes; the preference of students is still towards private institutes. So we have had to face the reality that a vision takes years in taking shape, and thus the continuous efforts of the promoters in realizing the vision.
KITP has been able to establish certain major landmarks. Firstly, the acceptance of Kanpur as an education hub besides the Big Three i.e Firstly, the city is now home to too many engineering colleges. Secondly, the focus on training and placement has made the institute the leader in offering highly diverse training programs, both on and off campus, all year round. This has resulted in a large number of companies coming for on campus recruitment, with the resultant high placements. Other colleges lie about the placement; KITP does not need to lie since its records are outstanding. Thirdly, concentrating on excellence by not expanding into another institution, thus ensuring that our focus is on quality rather than quantity!
The year ahead will see KIT Group of Institutions consolidating and improving its standing in academic circles. The focus on improved infrastructure, better faculty and better results will continue, and hopefully the vision of the promoters will become a reality in the near future.
Neena Verma
M.Sc. B.Ed. Dip. in Interior Designing
Treasurer
'And miles to go before I sleep……' these famous words by Robert Frost epitomize the power of human mind and will. It is this philosophy that manifests in many milestones which Kanpur Institute of Technology and Kanpur institute of Technology and pharmacy has seen during its journey through time. We do not say that we are motivation for growth & development and becoming better today than what we were yesterday is what guides us. It makes us proud to see our alumni charting their way successfully in highly competitive world of today.
Though we have a few feathers in our cap we are careful enough not let contentment creep into operations. As such we are pleased to introduce a new course in pharmacy-education. We are also committed to continuously upgrade so that they can prepare student to face global challenges. This year will also witness our renewed efforts for training and placement of our students.
Today, the world is facing a tough time but as dictum goes "kite rises against the wind" so will KIT and KITP reach new horizons through concerted efforts of our dedicated faculty & staff and performance of our students, complementing the vision of its founders.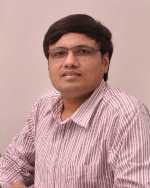 Anil Kr. Agarwal
B. Tech (IIT-K)
Secretary
All progressive organizations are an outcome of the dreams, ideas and creativity of its leaders. A group of engineers from IIT's got together and began a most ambitious programme of philanthropy. We established Indus Technical Education Society (ITES), a non-profit making organization, and undertook the bold venture of performing service to society through non-government education system. Under the aegis of this society Kanpur Institute of Technology was born in the year 2004 and Kanpur Institute of Technology and Pharmacy in the year 2009. It is fully approved by the state and central government agencies.
KIT and KITP have now evolved as a symbol of quality education dedicated to nurture the talents and aspirations of the bright youth of nation. With this spirit as the backdrop, the KIT and KITP under the banner of ITES educational institutions have matured as nationally reputed hubs of technical education in Kanpur. Our students made us proud. I am grateful to the faculty, which ranks amongst the best, for synergising so brilliantly with our students. I wish success in their future endeavours. The highly qualified faculty and the state-of-art campus with well planned buildings, labs and workshops etc. have laid a sound foundation for quality technical education to young minds.
To provide overall development of our students, a training and placement department has been established. I hope that quality training through specialized personnel from corporate the faculty from our institutions shall result in good numbers of the student getting placed in renowned industries. Focused value-addition training in soft-skills shall develop confidence in our students making them better suited for the corporate. The academic ambience and the training modules followed by KIT and KITP shall make them amongst the top technical institutions affiliated to Dr. A.P.J. Abdul Kalam Technical University, Lucknow.
On behalf of the entire KIT family, I welcome and thank you for imposing your faith in us to structure your career in Engineering, Computer Application, Business Administration and Pharmacy. We assure that you will be provided with effective technical as well as pharmacy training through reputed & experienced faculty supported by the state-of-art infrastructure which will enable you to be top technocrats & above all better human beings.
We at KIT and KITP work as a family unit and I most sincerely welcome you to our family and hope that your stay with us will be fruitful and memorable. Remember you have to perform your best in endeavour and be guided by the words of Thomas Jefferson" I find that the harder I work, the more luck I seem to have."