The Pharmacognosy and Biotechnology/Microbiology Labs are equipped with Autoclaves, BOD Incubators, Microtome Blade and Laminar Air Flow etc.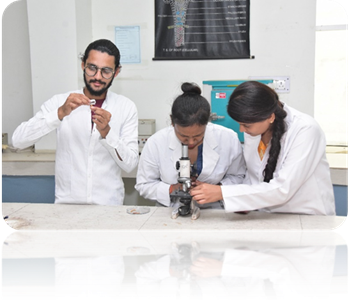 The primary objective of these labs is to provide practical exposure to Undergraduates and Research Students on techniques of tissue culture, sterilisation, antibiotic assay, microbial Screening, microbial sensitivity, microbial resistance, etc.
The institute has a herb garden for conducting plant studies and raising awareness about the conservation and traditional usage of herbs and medicinal plants.