Overview – Skill Development Cell
The Skill Development Cell focuses on up gradation of skill to international standards through significant industry involvement and to develop necessary framework and standards for training of our students. The objectives of this cell is to encourage proficiency and skill development of students by conducting approved training programs in different sectors and providing appreciation and certification on successful completion.
The Skill Development Cell of KITP focuses on the principle of SAT – Soft skills, Aptitude and Technical skills; that in a complete nut shell, define the corporate readiness of a student. The SDC team closely monitors the students and finds out the gaps that arise in the employability of the students. Post brainstorming sessions and rigorous planning, the cell adapts the methodology of finishing school, which solely works on the holistic development of the students. It fosters the students to enhance their employability and make them industry ready by providing training on the following parameters
The key objectives of Training Cell are –
To build Entrepreneurial culture among students
To act as intermediary between the College and Industries
To organize visits to industries
To organize workshops and seminars
So when you study at KITP, you will not only gain knowledge, you will also know how to use it.
Soft Skills Training
There are instances of students coming from remote or satellite locations. This acts as a big challenge in making these students place able, as these students lack the basic skills such as communication skills, social etiquettes, and many such personality traits. SDC provides insights of the corporate do's and don'ts, and adds value to the personality of students through guiding them on various modules such as dressing etiquettes, emailing etiquettes, telephonic etiquettes, communication skills and many more parameters of corporate relevance. This training makes them confident enough to sit for placements.
The skill development cell focuses on enhancing aptitude related skills in the students, for making sure that most of the students qualify the eligibility tests of various companies. To make this possible, the trainers work hard in imbibing skills related to Quantitative Aptitude, Verbal Ability, Logical Reasoning and related fields.
Apart from gaining technical knowledge in the academics, the students are also provided with a detailed session on enhancing their technical skills related to computer applications and many others fields of importance. This makes the students placement ready, and helps them crack the competitive qualifier tests.
Campus Training
Training Cell arranges On-Campus Training for the all KITP students at college campus. These Trainings are totally based on the courses, which gives practical knowledge to the students. The cell organized many types of trainings for the students, which are helpful to make them better prepared for their future career and also in placement in reputed industry.
Activities – SDC
Industrial Visit
Kanpur institute of technology and pharmacy, organised 4 days Industrial visit from 7th april to 10th april 2022 for 3rd year and 4th year pharmacy students. Total 140 student along with four faculty members were present there.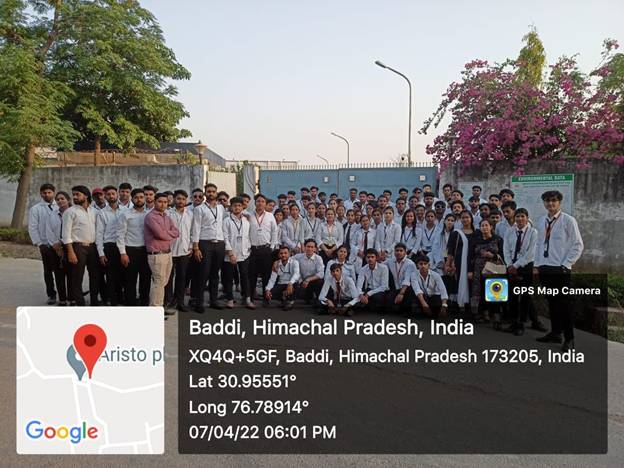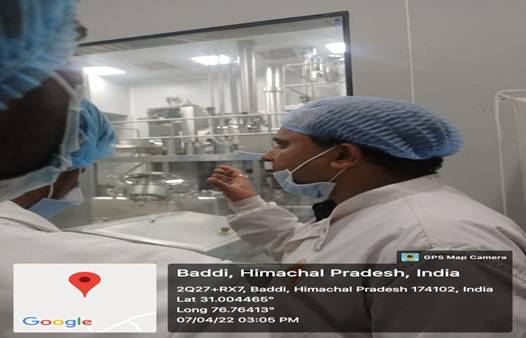 The Health club and Social club of KITP organised a Health Camp at Village & Post – Subhauli, Tehsil – Narwal, Kanpur Nagar on 23rd September 2023. Pharmacy Students of Kanpur Institute of Technology participated as health care professionals. The Health Camp organised in association with Ramadevi Medical Centre Pvt. Ltd.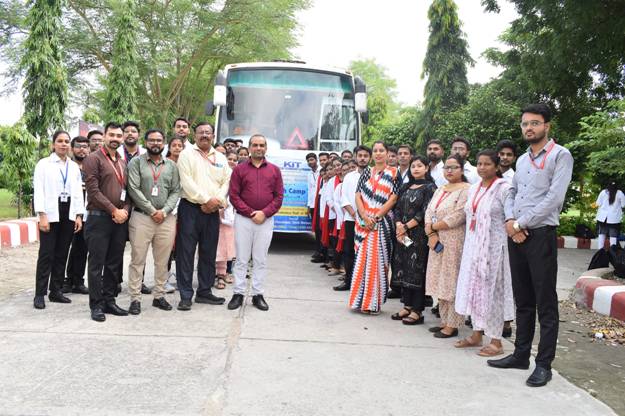 Lecture on Intellectual property rights.