Alumni Testimonials
"Kanpur Institute of Technology was the best place to have acquired the MCA degree! The knowledge I gained there, has helped me grow gradually in my career. The teachers were extremely supportive in the classes and the team of trainers helped me acquire the professional acumen and made me confident enough to secure a job in Infosys. Thank you KIT. Wish everyone all the best for future."
Name: Nidhi Gautam
Company Name: Infosys Limited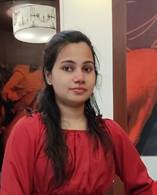 "Success is not final, failure is not fatal: It is the courage to continue that counts. I am glad to share that I will be joining Virtusa as a Java Developer. I am holding 10 offers in my hand, such as Oracle, Tremplin, Virtusa, DXC, TCS, HCL, Prodapt Soln, Bajaj Finserv, Masadir, TVS Credit, etc. The success that I achieved has lot to do with the support of my mentor and teachers. Special thanks to Sanjeev Shukla Sir, Dr.Anshu Srivastava mam, Rahul Sir, Praveen Tripathi Sir and Dr. V.K.P sir. Now I am looking forward towards the new chapter of my life!"
Name: Arpit Tiwari
Company Name: Virtusa Corporation (BT-CS 2021)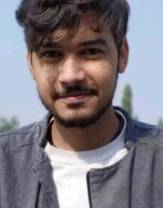 For me it is a matter of pride to be a KIT-ian. I am Thankful to Team PCRC for helping me in building confidence to face various In-Campus placement drives at the college and getting selected in Capgemini. All the best to future KIT-ians!!!
Name: Riya Gupta
Company Name: Capgemini (BT-EN 2019)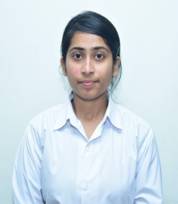 "Education is a marvellous blessing", and I am extremely appreciative of the opportunity I have to attend college. I want to start off by thanking my College, Department, teachers (Especially to RKP Sir and Arif Sir), mentors and my fellow batch mates who have put up with me throughout my time at KIT. I always feel that the four years which I spent here are the most memorable days of my life.
Those days helped me to improve myself personally and technically
Name: Mohd Danish Tahseen
Company Name: IFFCO Abu Dhabi UAE (BT-EN 2021)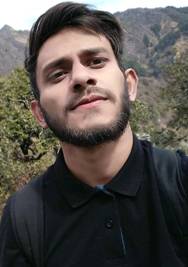 "KIT has been a wonderful journey in my life. I have found confidence and friends for life in those four years. I remember winning the Mr. Fresher trophy back in 2015, the limelight I got after that boosted my confidence. I would like thank the SDC cell and especially PCRC team, for making me what I am today. They provided proper training and guidance for interviews and personality development. Being selected in a top MNC bank was a dream for me. Today I work at UBS, all thanks to KIT. I wish all the best to future KITians!"
Name: Ayushmaan Bajpai
Company Name: UBS Group AG (BT-CS 2019)
Best study environment, exceptional training facilities and never ending placement opportunities; this entire sum up the campus experience at KIT, Rooma. The placement cell ensures that none of the students is missed out of a placement opportunity, and provides all possible support in getting placed. Kudos to Team KIT!
Name: Rahul Singh
Company Name: Tata Consultancy Services (BT-EC 2016)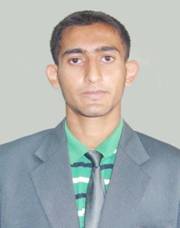 I had joined KIT for MBA and everyone was hoping that they will get placement after completing MBA, but I got the job even before completing my MBA. I got the job in Naurki.com that was campus pool drive in KIT and around 90 students was part of that Drive and only 2 -3 students got selected, I am currently working with the same organization from 2014 onwards. Thank You KIT! All the very best KIT-ians! Wish all of you the very best.
Prashant Kanaujiya
Company Name: 99acres.com (MBA 2015)
I am very much thankful to KIT for helping me in getting placed in my dream company Accenture. My sincere appreciation & gratitude to the Placement Cell, Skills Development Cell and all faculty members for helping me in selected in Accenture. All the very best to fellow and future KIT-ians!
Saumya Pandey
Company Name: Accenture (BT-CS 2016)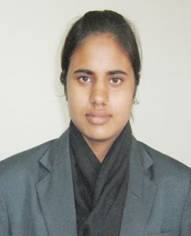 I observed that the placement scenario here is superb and extraordinary. Our college provides 100% placements, where the placement cell ensures that we get our dream companies to work with. Handsome salary packages are offered for deserving students. Happy to be the part of KIT family.
Divyanshu Kumar Sonkar
Company Name: IDBI Bank (MBA 2019)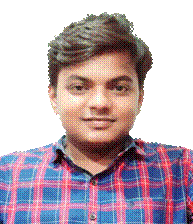 I am privileged to be a KIT-ian, not just because of the excellent placement opportunities provided by them, but also for the exceptional level of education provided at the college by the faculty. The placement and corporate resource cell is providing best and tremendous opportunities to the students of KIT, irrespective of their courses and the departments. I am a proud KIT-ian!
Prasoon Gupta
Company Name: Byju's (B.Pharm 2021)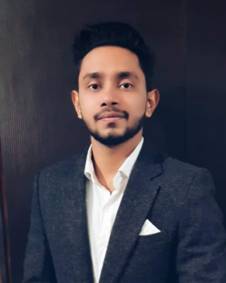 "I am currently working with KPIT Technologies Limited (provides software solutions to the automotive industries), in Bangalore, India. Kanpur institute of technology has helped me a lot to get this opportunity, to achieve these heights; it has helped me to gain confidence. So I want to thank KIT team for my success. I wish all the best to the future KITians!"
Name: Garima Singh
Company Name: KPIT Technologies Limited (BT-EC 2021)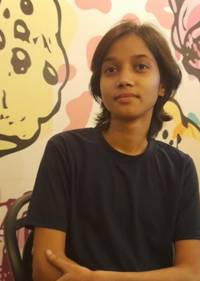 "I believe that if you have the necessary skills irrespective what tier college you've graduated, you can be successful provided you have the right guidance. Also, working towards improving your skills will take you a step closer to achieving. Currently I am associated with JBM GROUP as a maintenance executive engineer and here I found a very good environment to upgrade my engineering skills. I wish all the best to the future KITians!"
Name: Lav kush Kumar
Company Name: JBM Group (BT-ME 2018)
"Kanpur Institute of technology is a place of learning, fun, culture, lore, literature and many such life preaching activities. Studying at the KIT brought an added value to my life. It gave me an opportunity to meet different kinds of people and learn a number of things. I am thankful to KIT for providing a platform to enhance my skills and an opportunity to showcase them. Thank you KIT"
Name: Manish Kumar
Company Name: Midriff Info Solutions (MCA 2018)
"I am currently working with Accenture, in Bangalore, India. The education and skills achieved at Kanpur institute of technology has helped me a lot to get this opportunity and to achieve these heights. The quality of training had helped me to gain confidence and be a successful professional in the corporate world. So I want to thank KIT for all the efforts they put in me. I wish all the best to the future KITians!"
Name: Mohammad Fazil
Company Name: Accenture (BT-EC 2009)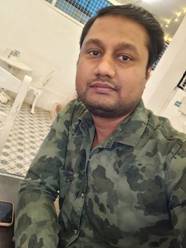 "Apart from helping me in academics, Kanpur Institute of Technology has also helped me grow as an individual by instilling various interpersonal skills which helped me face numerous hurdles in the real world out there. A big thanks to the entire team of KIT!"
Name: Yashi Pandey
Company Name: State Bank of India (BT-CS 2017)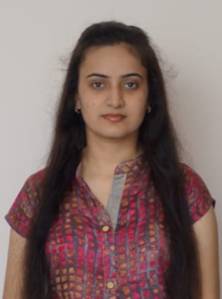 Alumni Success Stories